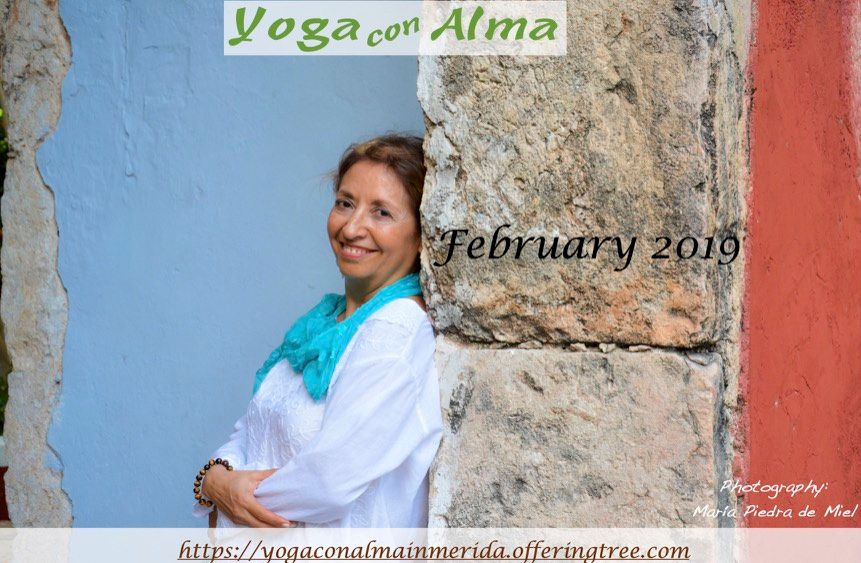 Dear Yogis and Yoginis:
I hope that you had a good start in this year. As we move into 2019, I wanted to share with you one of my top five inner practices for helping this year be a good one for you and others: Be amaze!
Cultivating the art of feeling wonder and surprise can be done any time and pretty much anywhere. Instead of taking things for granted or getting numb from the pressure of the quotidian, try staying open to a sense of freshness, wonder, thankfulness, and awe. Sights, smells, sounds, anything- says my dear teacher Thich Nhat Hanh- can be greeted as the Bell of Mindfulness that gently brings back our attention to that what happens right in front of our eyes: real life.
It is with that sense of gratitude and reverence that I want to share with you what an amazing experience the YOGA AND THE ART OF CHOOSING Retreat was. From January 17thto January 20th, ten committed yogis and yoginis, ranging from 43 to 92 years-young, joined me in the heart of the Yucatecan Puuc region. Not only did we practiced Yoga postures with as many modifications as necessary in order to foster an inclusive, accessible and safe Yoga practice, but we also engaged in different types of meditation, chanting, and breathing techniques. We cultivated the right context to reflect upon certain aspects of Yogic philosophy that address how we make decisions... and even test them in practice.There were also ethno-historical and anthropological tours of the area, body harmonizing massages, private Yoga consultations, and other inspiring and nourishing amenities. We felt in contact with nature, and food was fabulous, varied and nutritious. Some people even made new friends! We also found the opportunity to help: as a team, we decided to rescue a sick street dog we found in the village of Santa Elena. Her name is Simba and she is already receiving medical treatment in Mérida. How good is Yoga if it does not help to alleviate the suffering of others?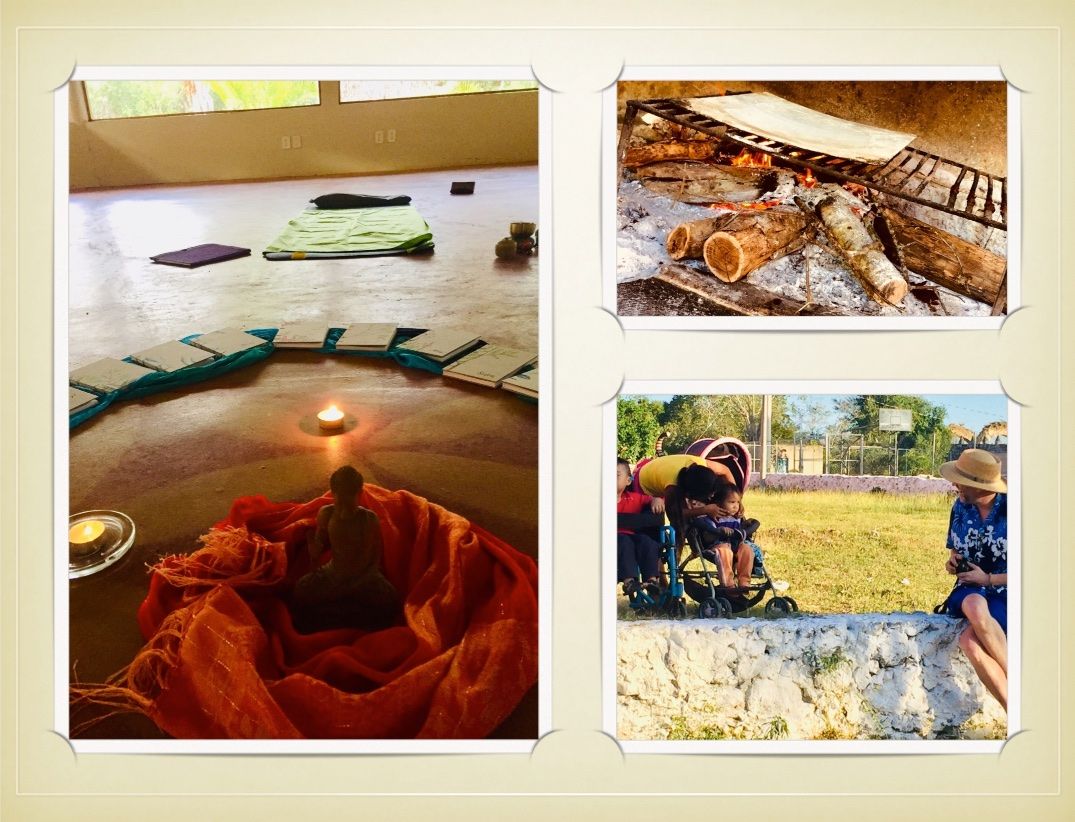 After I published a selection of pictures on FB, I got many requests about future retreats: I am already preparing two more retreats, and newsletter subscribers will be informed first as these get scheduled.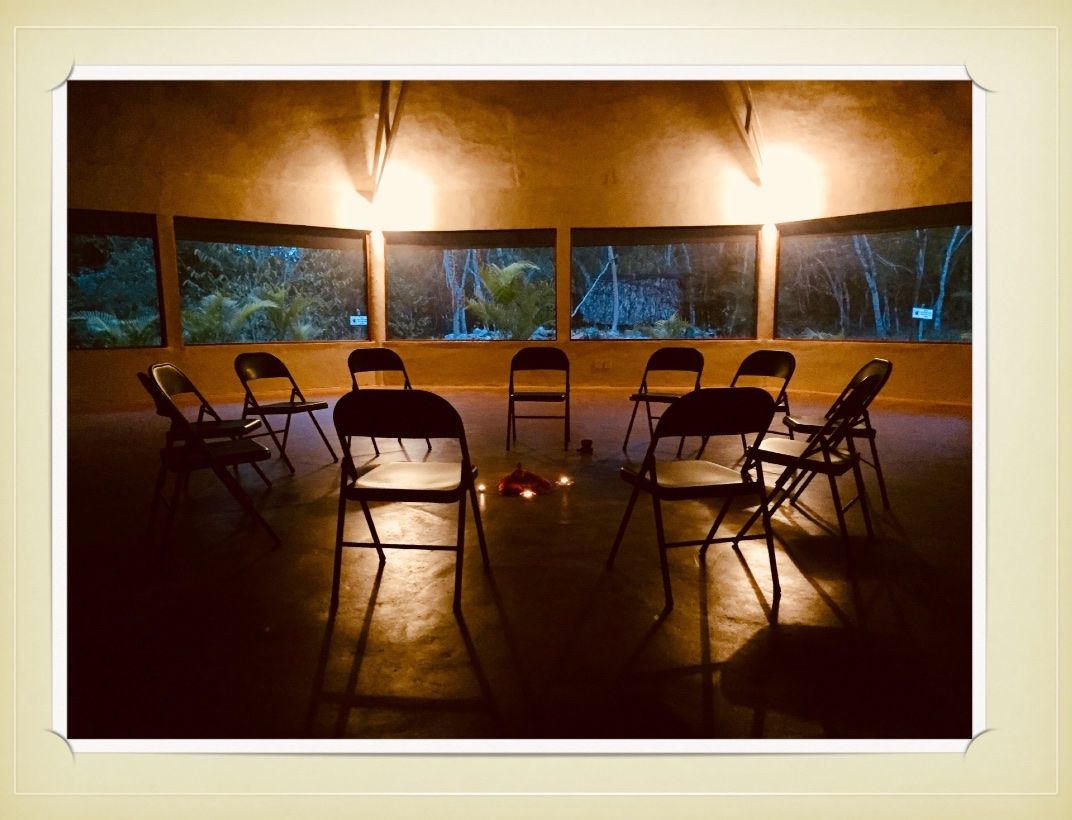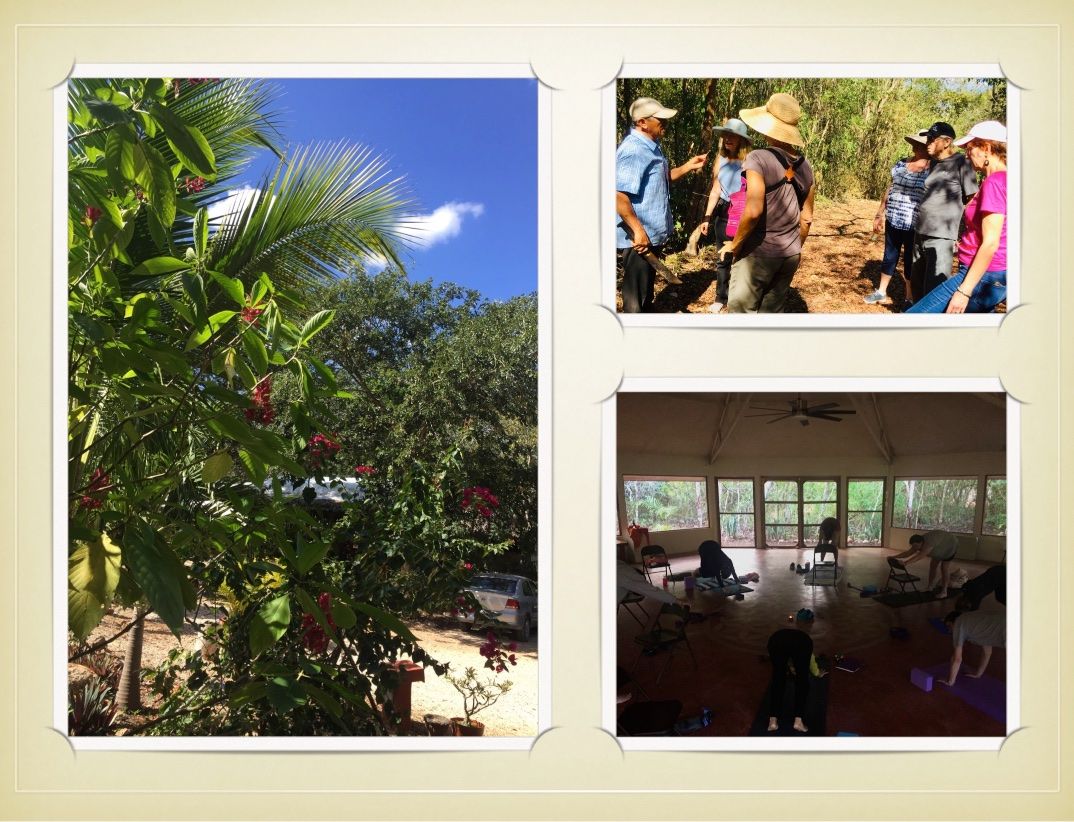 Until the next opportunity to go on a retreat arises, I am delighted to present to you a summary of the Yoga sessions and related events that I will offer in February here in Mérida.
WEEKLY OFFERINGS
Mondays, 9:45-11:15am @ Sol y Tierra Yoga
Yoga for Snowbirds
A breath-lead energetic flow; includes some restorative poses. Appropriate for practitioners with experience. Taught in English.
Martes y jueves, 18:30-19:45 pm @ Sol y Tierra Yoga
Yoga para tu Bienestar
Sesión de Yoga suave, con orientación terapéutica, en idioma español. Las poses se adaptan a las necesidades de los participantes. Principiantes son bienvenidos.
Thursdays, 8:15-9:45 am @ Café Montejo
Morning Glow Yoga
A functional and gentle accessible yoga class in which the practice is adapted to the needs of the students. No experience required. Lead in English language.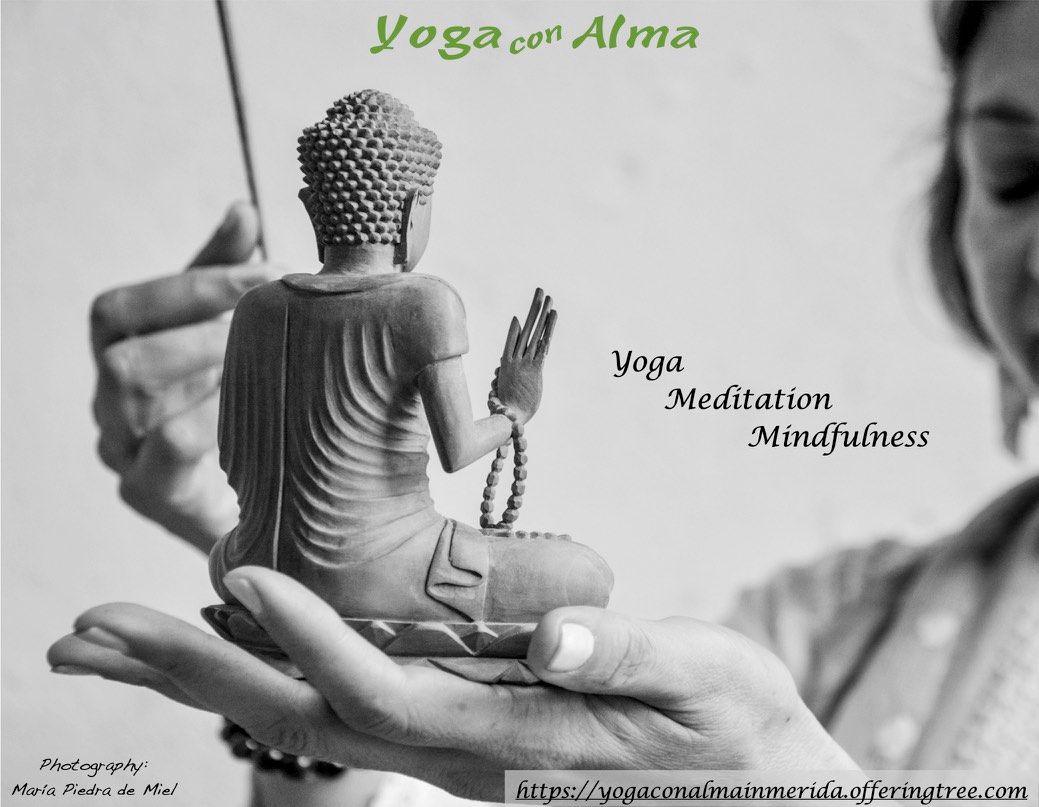 SPECIAL YOGA SESSIONS
Monday 18.02., 18:00-19:30 pm @ Sol y Tierra Yoga
Restorative Yoga (bilingual session)
Restore and renew! All poses are supported with props. That allows you to get all the benefits of the Asanas while completely relaxed .
Registration closing: February 14th.
Wednesday 27.02., 18:00-19:30 pm @ Sol y Tierra Yoga
Yoga Nidra
Experience deep relaxation in this class led in English. No experience is necessary. Everyone is welcomed!
LOOKING FORWARD TO
Wednesday 06.02., 19:00 pm @ Mérida English Library
Lecture: Yoga as a Transnational Product – Or- How did Yoga become a transnational product?
Open lecture. Free.
For more details about the classes and other forthcoming events, or to read some testimonials, please visit my website: https://yogaconalmainmerida.offeringtree.com
I sincerely thank you for your interest in YOGA CON ALMA. Please don't forget to add yoga_con_alma@outlook.com to your address book.
If you no longer wish to receive my e-mails, please send me an e-mail with the word unsubscribe.
All good wishes, Alma