Alma Duran, PhD, is a cultural anthropologist, scholar, writer, and Yoga Alliance registered instructor (E-RYT, YACEP). She holds six internationally recognized yoga certifications in different styles obtained in the United States, Germany and the Netherlands. Additionally she is a meditation and mindfulness practitioner and teacher.
Alma's formal teacher training is very eclectic: Iyengar, Power, Sivananda Yoga, Yoga for Seniors and Therapeutic Yoga. Additionally, advanced workshops and her own yearlong personal practice of Vinyasa, Viniyoga, Regenerative, Kundalini, and Yin Yoga have greatly influenced her instructive approach: a mindful breath-centered experience adapted to the needs of each student. Yoga con Alma classes not only strengthen the body making it more flexible, but also encourage awareness, self-reflection and a sense of wellbeing.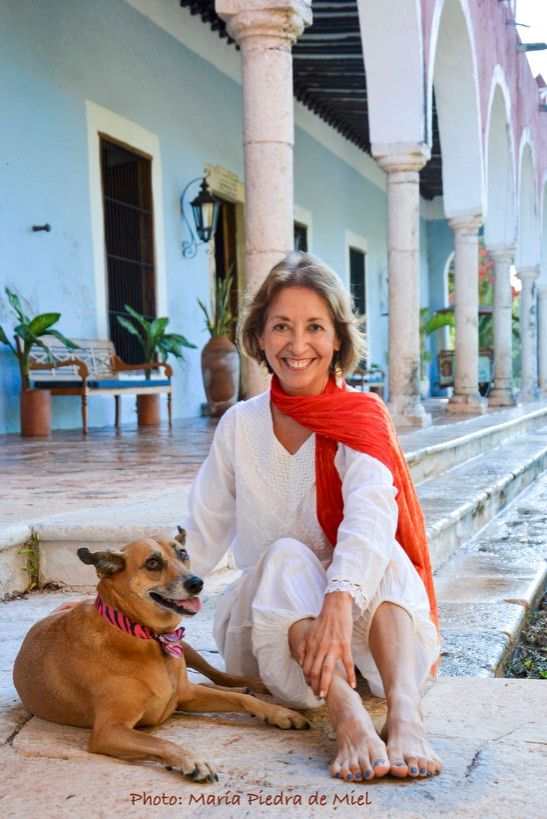 Dr. Duran had the privilege of having studied with such gifted teachers as Thich Nhat Hanh, T. K. Desikachar, Larry Payne, Fred Miller, Matty Ezrati, Eric Schiffmann, Lisa Walford, Gary Kraftsow, Kavita Pippon, Andrea Fink, Adriaan van Wagensveld, Gabi Theinert, J. Brown, Ingrid Karuna, and Swami Bodhichitananda Saraswati, among other well known yogis.
Alma offers yoga and meditation instruction in private and group classes -as well as special workshops and multidisciplinary retreats- in Spanish, English and German language in Merida, Yucatán, where she resides with her family. With decades of personal practice, gold standard training, and long professional experience, she is an Accessible Yoga Ambassador.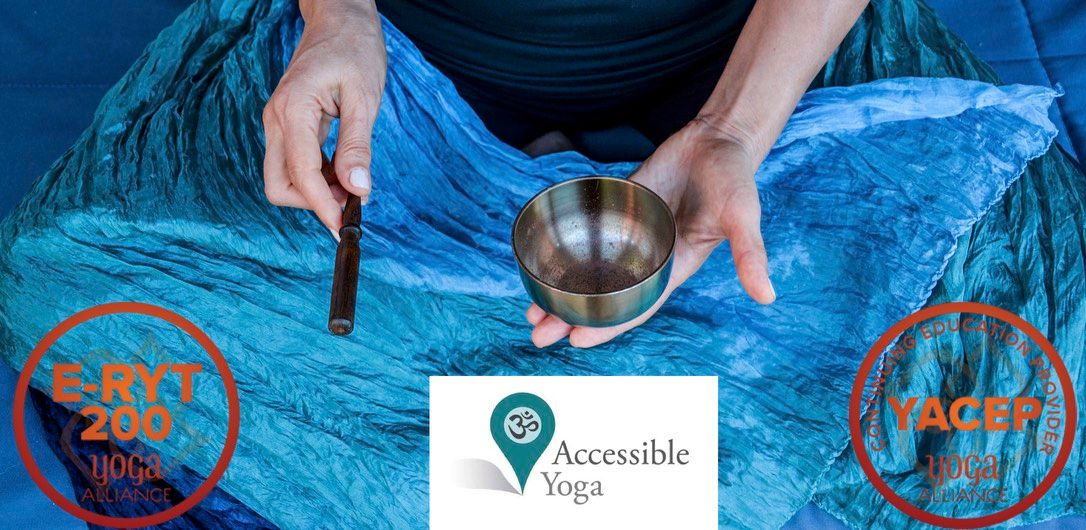 La Dra. Alma Duran es antropóloga cultural, investigadora académica, escritora e instructora de yoga registrada ante el Yoga Alliance (E-RYT, YACEP). También es practicante y maestra de meditación y Mindfulness (consciencia plena). Cuenta con seis certificaciones internacionales en diferentes tipos de yoga que le han sido otorgadas por renombradas instituciones en Alemania, Estados Unidos y los Países Bajos.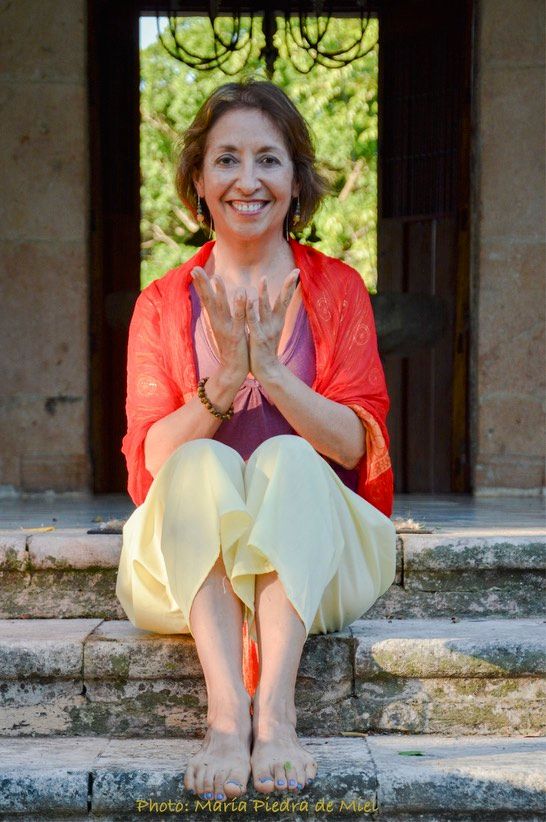 El entrenamiento formal de la Dra. Duran es muy ecléctico: Iyengar, Power, Sivananda Yoga, Yoga para Adultos Mayores y Yoga Terapéutico. Adicionalmente, ha tomado múltiples en cursos de Vinyasa, Viniyoga, Yoga Regenerative, Kundalini, y Yin Yoga que ha integrado en su práctica personal que se extiende ya por tres décadas. Estas y otras fuentes han influenciado enormemente su estilo al enseñar yoga: permitir que la respiración sea la fuente creadora de los movimientos para que éstos sean realizados con consciencia plena y adaptándolos a las necesidades de cada estudiante. Las clases de Yoga con Alma no se limitan a fortalecer el cuerpo y hacerlo mas flexible: invitan a la auto-reflexión, ayudan a desarrollar una conciencia plena del presente y generan una sensación de bienestar total.
Alma ha tenido la fortuna de estudiar con maestros altamente reconocidos, como Thich Nhat Hahn, Maty Ezraty, Lisa Walford, Larry Payne, Fred Miller, Eric Schiffmann, Gray Kraftsow, Adriaan van Wagensveld, Swami Bodhichitananda Saraswati, Kavita Pippon, Andrea Fink, Gabi Theinert, Ingrid Karuna Dzuiba, y J.Brown entre otros.
La calidad de su trabajo la ha hecho merecedora del nombramiento como Embajadora de la Red Yoga Accesible (USA). La Dra. Duran vive con su familia en Mérida, Yucatán, donde ofrece clases de yoga y meditación grupales e individuales, así como talleres especializados y retiros multidisciplinarios, en tres idiomas: inglés, español y alemán.