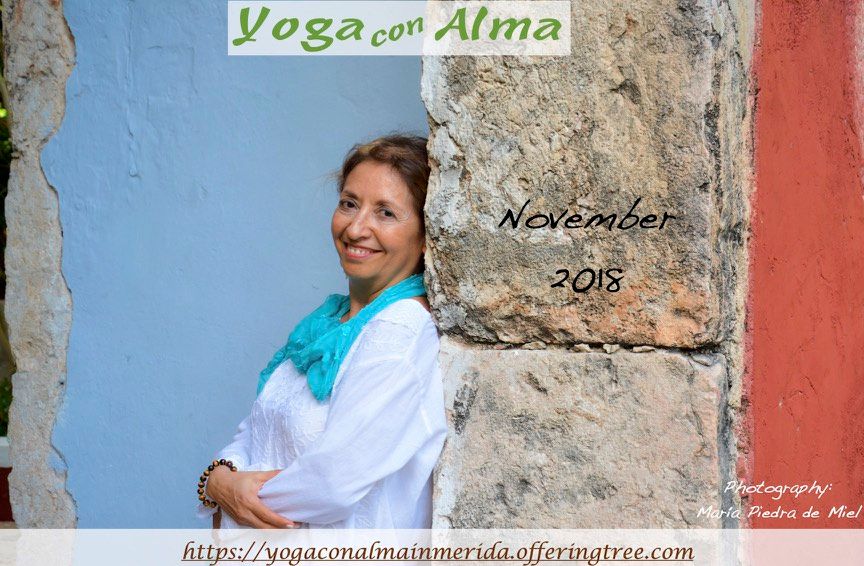 Hello dear Yogis and Yoginis:
Here is all you need to know about upcoming YOGA CON ALMAofferings for November.
As you know, I am deeply committed to making yoga accessible to all in a safe, creative, and beneficial manner. A wonderful opportunity has arisen and I will be immersing myself in an advanced 30-hour training program in Mexico City with Jivana Heymann, the founder of ACCESIBLE YOGA. My intention is to acquire new skills so that I can service all of you better.
I also received an invitation to give a special YOGA CON ALMAworkshop in Reynosa, Tamaulipas. The intention is to bring free yoga and meditation to a population that has been suffering the physical en emotional effects of drug-related violence for decades. I accepted and will go there right after my yoga training. That means that from November 28thto the 10thof December there will not YOGA CON ALMAclasses in Mérida. I will l come back to you after all those two weeks looking forward to sharing actualized yoga knowledge, with more creativity and an open heart.
Now, we move on to the opportunities you have to practice YOGA CON ALMAduring November at a glance:
* Thursdays, 8:15-9:45 AM @ Café Montejo
MORNING GLOW YOGA (English)
* Tuesdays + Thursdays, 18:30-19:45 PM @ Sol y Tierra Yoga
YOGA PARA TU BIENESTAR (español)
* Monday 12th of November, 18:00-19:30 PM @ Sol y Tierra Yoga -
PRANA RESTORATIVE YOGA (English and Spanish)
* Friday 16th of November, 18:30-19:45 PM @ Sol y Tierra Yoga
YOGA NIDRA centrada en el HO'OPONOPONO (español)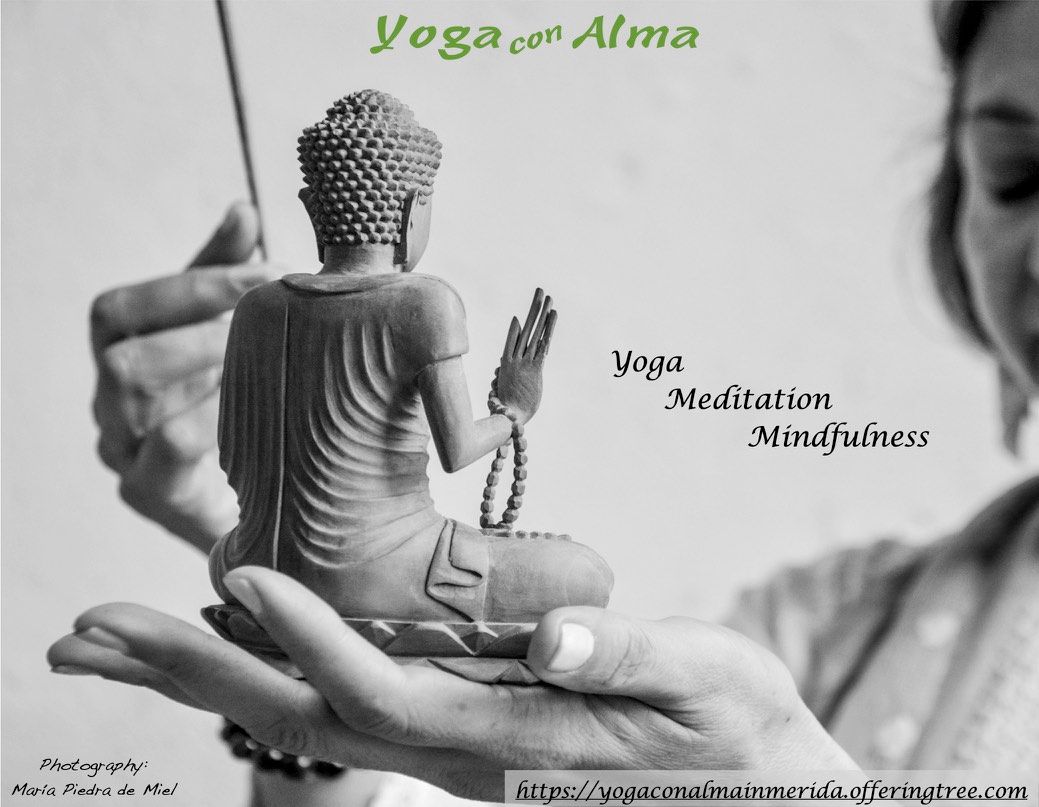 * Friday, December 21st, 18:30-19:45 PM @ Sol y Tierra Yoga
YOGA NIDRA on HO'OPONOPONO (English)
* Starting Monday, January 7th, 9:30-11:00 AM @ Sol y Tierra Yoga
YOGA FOR SNOWBIRDS
* January 17th to 20th: YOGA AND THE ART OF CHOOSING
A Yoga-Anthropology-Wellness Retreat in the Puuc
* Wednesday, February 6th, 19:00 PM, Merida English Library
Lecture Series: Yoga as a Transnational Product. Spirituality, extreme sport or the
perfection of the self?
For more details about the classes and other forthcoming events, please remember to visit my website https://yogaconalmainmerida.offeringtree.com
I sincerely thank you for your interest in YOGA CON ALMA. Please don't forget to add yoga_con_alma@outlook.comto your address book.
If you no longer wish to receive my e-mails, please send me an e-mail with the word unsubscribe.
All good wishes,
Alma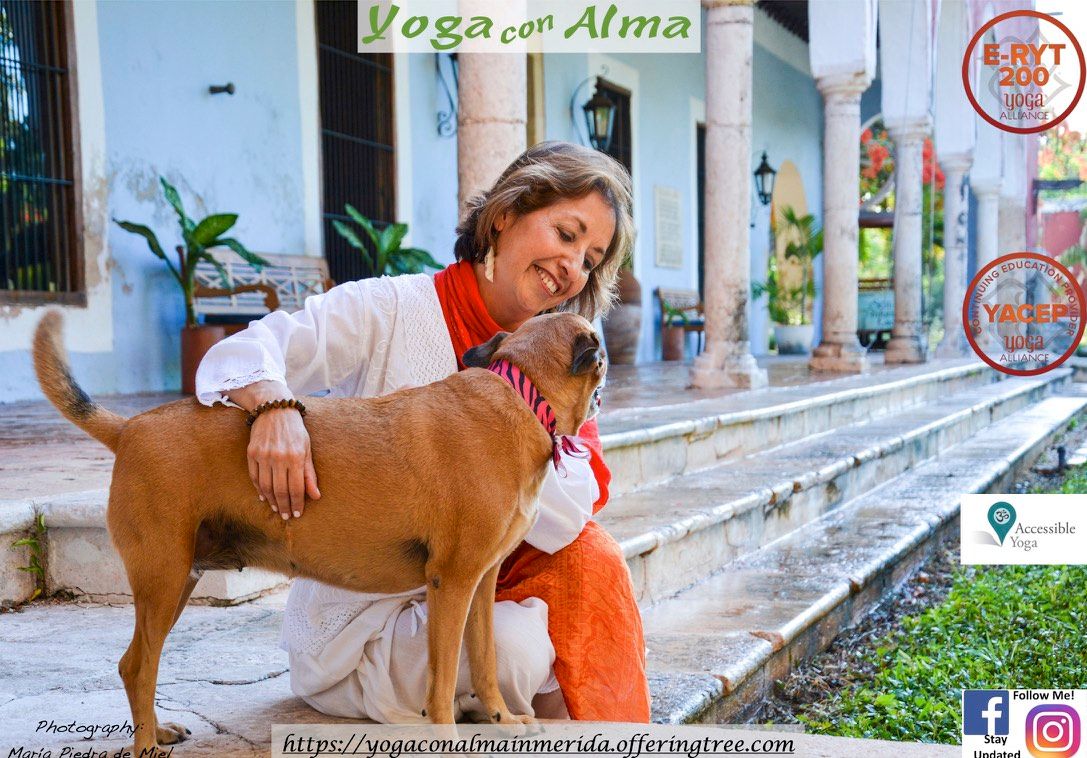 PS: I have a few places remaining on the YOGA AND THE ART OF CHOOSING RETREAT
Here is the link to learn more about it: https://yogaconalmainmerida.offeringtree.com/schedule/1a9a58fc-34ed-48bc-8b96-9d6bb12d7b1a_1547751600