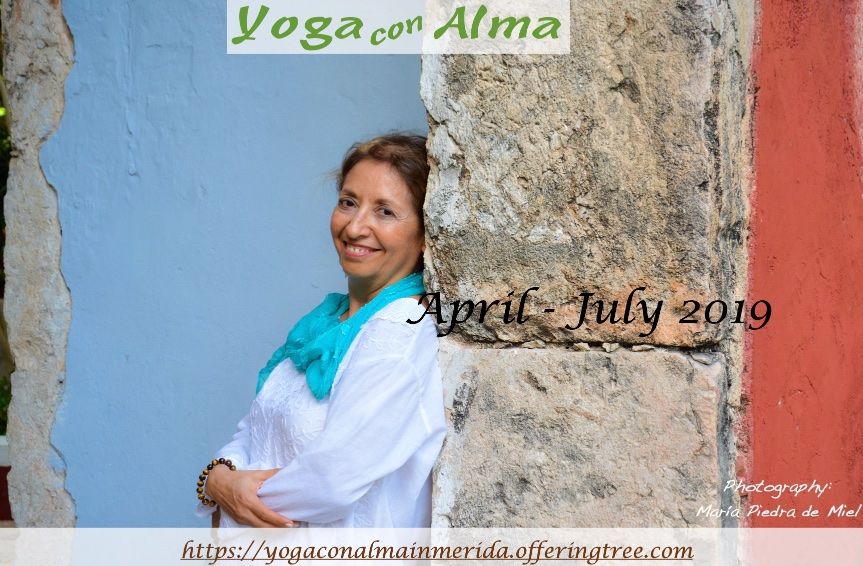 Dear Yogis and Yoginis:
The dry season was full of activities, so that there is so much to report!
I will begin with a piece of excellent news. Remember Simba, the sweet dog that we, a group of yogis and yoginis, decided to rescue during our Yoga Retreat in Santa Elena, Yucatan, last January? After being under medical treatment for cancer and other maladies the poor creature had, she made it! In March she was declared clean from cancer and ready to be adopted. We were able to find a wonderful home for her, where she is loved and she will enjoy a good life. For us, the Simba-Rescue-Team, this was an opportunity to practice loving-kindness and to expand our Yoga off the mat. How good is Yoga if it doesn't move us to help others?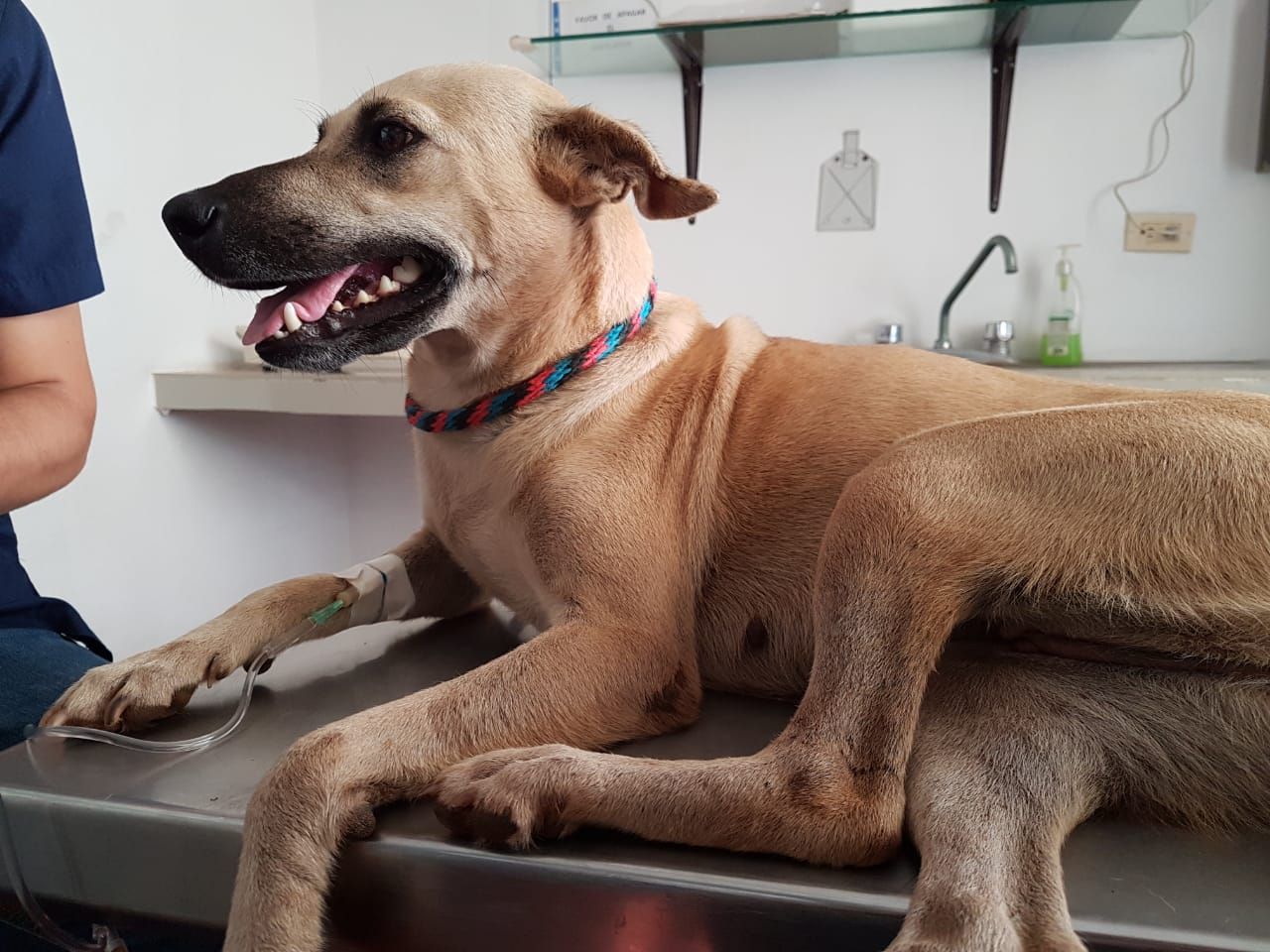 Moving on to other information, if you have been following me in facebook and or Instagram, you know by now that my idea to ground a Yoga Teachers Circle in Merida has flourished! Coming from Los Angeles, New York, and Munich, communities with a high level of professionalism when it comes to Yoga teaching, I noticed a large difference as I moved to Merida. It all started from the observation that there was no real communication among yoga instructors here, neither continuous educations nor mentorship opportunities for free were offered. It also became clear that many teachers do not have a regular personal practice neither get feedback from their peers about what they are doing. So: I decided to start a group! By now, 44 teachers have joined me in this organization, which I named SANGHA- Maestros de Yoga en Yucatán. We speak English and Spanish as needed, have regular meetings to discuss ideas, offer weekly free classes for teachers, free mentorship, a book club, and organize other communal events. All our activities are for free! Here, I share image taken last weekend, after our Yoga Teachers' Class. I feel blessed to have the opportunity to build a community, serve it, exchange ideas among colleagues, and to support a new generation of instructors.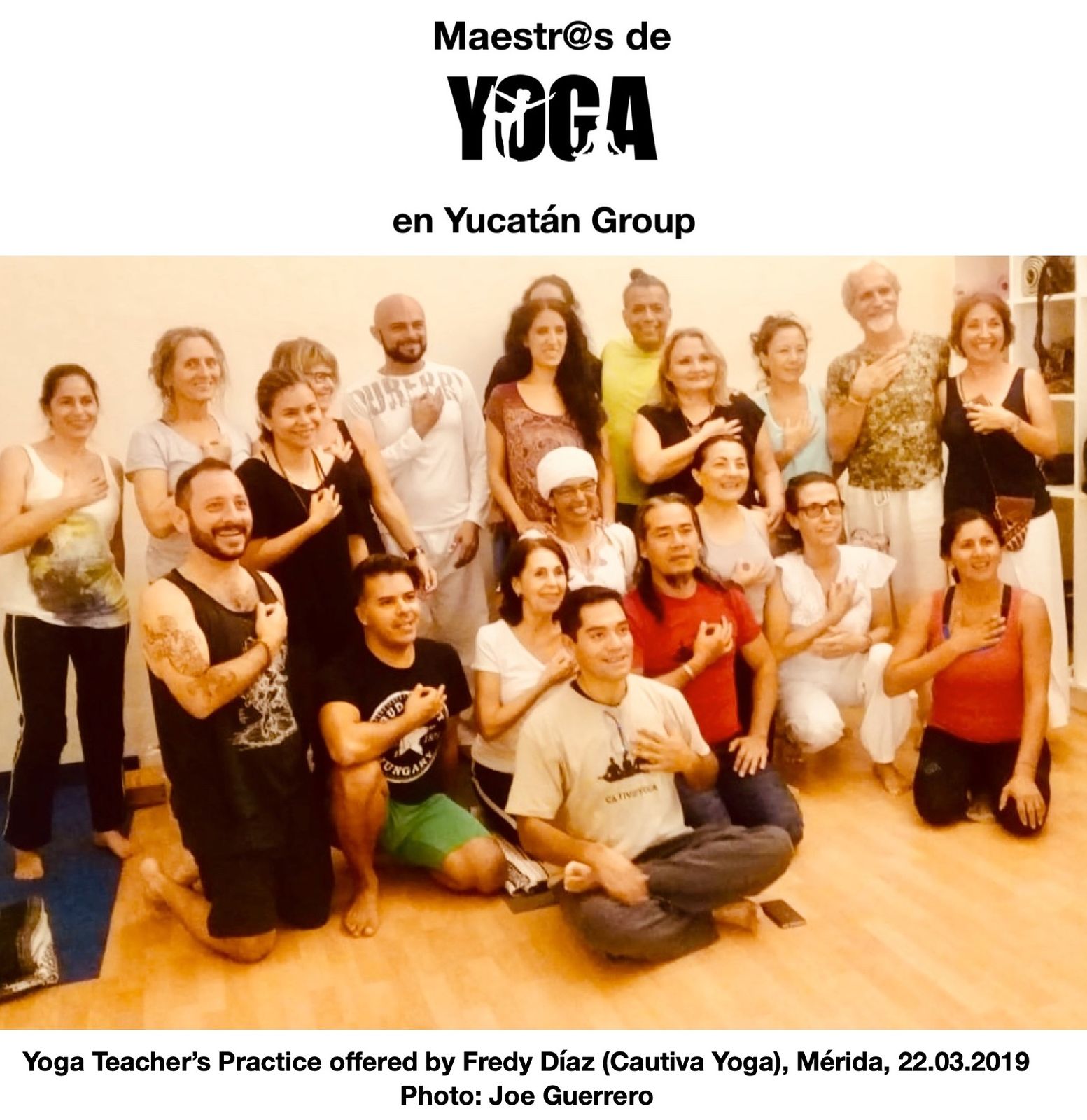 Well… April is here .The days are becoming noticeably longer and Merida slowly becomes a quieter place, since many of our friends and colleagues have already departed for a few months to their permanent residences. I hope this time of year offers you fresh energy and inspiration!
For me, this season means an opportunity to recharge, renew, and continue to learn, so that I can actualize my skills to service my students better, acquire new perspectives, and keep growing as a teacher and as a human being. In that spirit, I will be having a hiatus from some of the open classes I usually offer in Merida, so that I can give myself time to participate in two advance training programs in the following months: Yoga as a Sensorial Experience, and Yoga for Cancer Patients. I feel honored to have been accepted into such internationally recognized and prestigious programs.
Those of you who have been taking Yoga lessons with me know that I have kept my pricing since 2017. The time has come to adjust my fees, for both private and open classes, to a reasonable level considering the current rates for Yoga Alliance registered teachers with my level of specialization and experience. As of April, single class price in the MORNING GLOW sessions will be 170 pesos, and 4-consecutive-class-pass can be acquired for 550 pesos. To make the practice accessible for those who might be going through a challenging period, I also decided to introduce a sliding scale- let's talk and I am sure that we can figure something out: what is important is that you continue to cultivate your practice. I certainly hope that you will value my work and continue to join me in YOGA con ALMA classes.
The following practice schedule will be valid from April though July.
WEEKLY OFFERINGS
Martes y jueves, 18:30-19:45pm @ Sol y Tierra Yoga
Yoga para tu Bienestar
Sesión de Yoga suave en español. Las poses se adaptan a las necesidades de los participantes. Principiantes son bienvenidos.
Thursdays, 8:15-9:45am @ Cafe Montejo
Morning Glow Yoga
A functional and gentle yet highly effective accessible yoga class in which the practice is adapted to the needs of the students. No experience required. Lead in English language.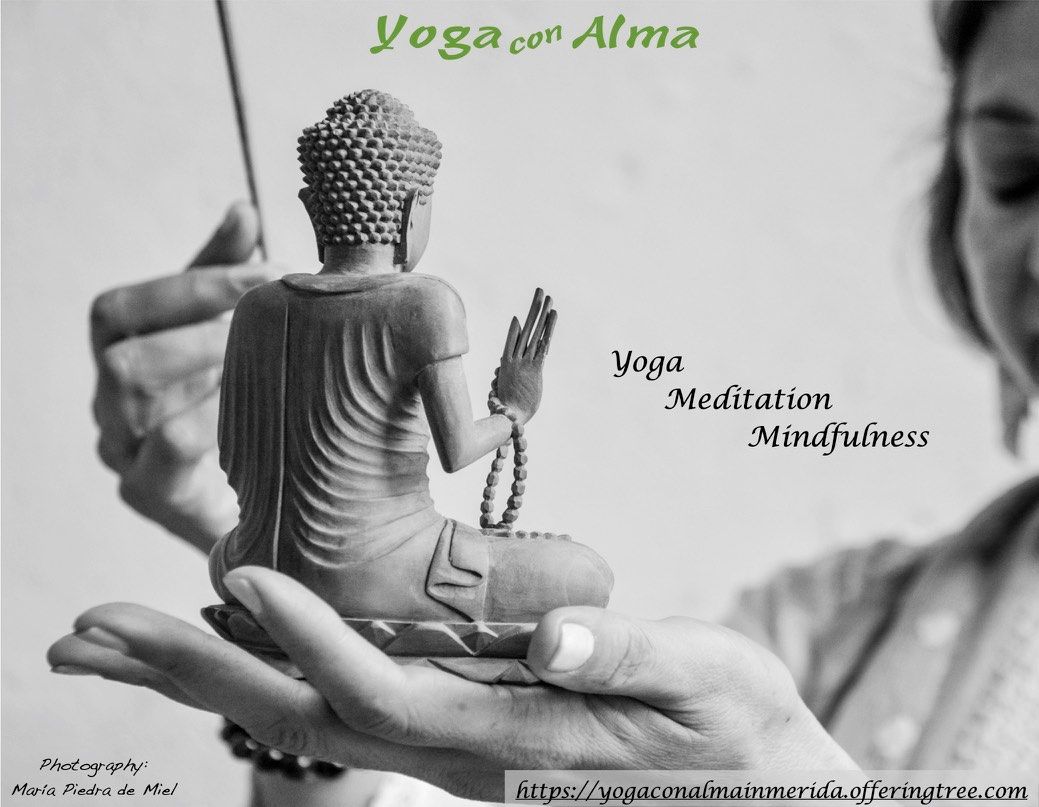 SPECIALS
Mayo 2 al 5, Yoga y Vitalidad Esencial - Un retiro de yoga, meditación y relajación en Santa Elena, Yucatán.
Adéntrate en tu práctica de yoga, descansa y mejora tu salud psicofísica. Cupo limitado. Solicita más información por correo electrónico.
For more details about the classes and other forthcoming events, or to read some testimonials, please remember to visit my website: https://yogaconalmainmerida.offeringtree.com
I sincerely thank you for your interest in YOGA CON ALMA. Please don't forget to add yoga_con_alma@outlook.com to your address book.
If you no longer wish to receive my e-mails, please send me an e-mail with the word unsubscribe.
All good wishes,
Alma